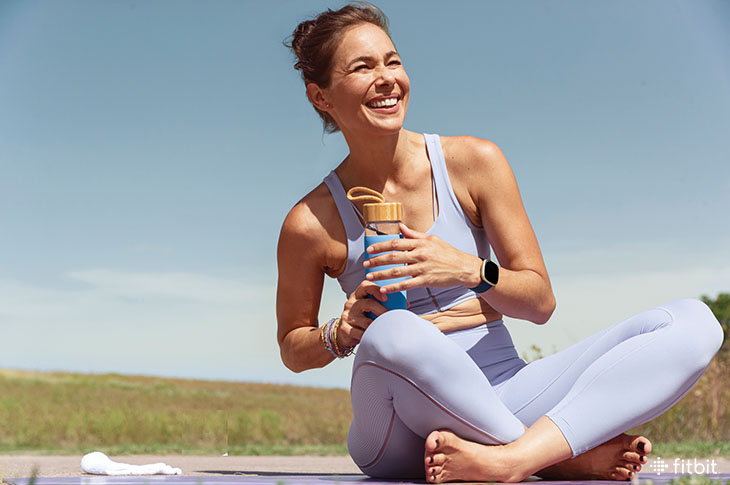 7 Tips to Make Your Workout Routine More Sustainable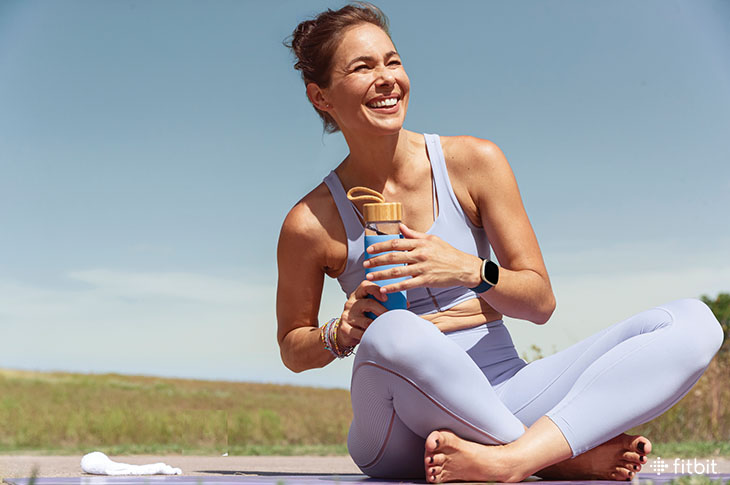 Spring has officially sprung and many of us are heading outdoors to bask in the warm weather and enjoy more time with Mother Nature. And for some, this time of year can also serve as inspiration to take a deliberate step toward leading a more sustainable lifestyle. Fortunately, by making a few tweaks in the right places, you can make a big difference in reducing waste and lowering your carbon footprint. 
Your fitness routine can be a great place to start. Keep reading for tips to make your workout routine more sustainable. 
How to make your workout routine more sustainable
Implementing sustainable practices can be easy and doesn't require you to sacrifice any comfort. On the contrary, it will improve your health and wellbeing, both today and in the long run.
"Many think that the impact is too far in the future, therefore it's harder to relate," says Lenka Chubuklieva, director of Rumble Gym. "But if we start looking at the environment through the direct impact it has on us right now (our health, wellbeing, wallets, and of course, the way the weather may impact our own homes tomorrow), we can achieve much better and faster results." 
Here's a few ways to get started on a more ethical workout routine:
Recycle your Fitbit device through Fitbit.com or the Google Store. To start off, Fitbit users can feel good knowing there's a quick and easy way to recycle your device. You can find a link at the bottom of this sustainability page, which will take you to a help article that provides a step by step guide on how to do so.
Both shipping and recycling costs are free to customers. This service is currently available in the US, Austria, Belgium, Denmark, Finland, France, Germany, Ireland, Italy, Netherlands, Norway, Spain, Sweden, Switzerland, and the United Kingdom. It will be available for the following countries by the end of March, 2022: Canada, India, Japan, Mexico, New Zealand, Puerto Rico, Singapore, South Korea, and Taiwan. 
Purchase a reusable water bottle. We've all seen the statistics on how plastic bottles are hurting the environment and know how important it is to recycle. However, many of us still seem to have a few pesky half-full water bottles lying around in our car or in our home. Luckily, there's an easy solution: a reusable water bottle.
Reusable water bottles come in all kinds of materials including glass, stainless steel, and BPA-free plastic options. They're also available in various shapes, sizes, and colors, so you can find one that fits your lifestyle and feels good to you. 
Rethink your commute. It's no secret that our daily car commutes are a huge source of carbon emissions, so opting for walking, running, or biking as your overall workout or as a means of getting to your gym or studio can make a significant difference. 
For city folk, public transit is a solid option that eliminates the stress of navigating traffic. You can also consider carpooling with friends, which not only lowers your carbon footprint, but having a workout buddy can help keep you motivated.
Know that switching up your commute even just a few days a week can be a major game-changer!
Have sustainable style. Opt out of fast fashion and choose a clothing company with sustainable manufacturing and business practices. Luckily, there's plenty of brands willing to go the extra mile for the environment these days, and choosing sustainable activewear and footwear has never been easier.
Also, "choose sustainable fibers that are environmentally friendly," says Chubuklieva. "Not only the production of it matters, but also when clothing needs replacing. Those fibers are compostable and will revert back to nature." 
For example, Chubuklieva recommends bamboo, which is one hundred percent biodegradable and naturally regenerative, organic Hemp is a great substitute to cotton, and tencel fibers are made from renewable raw material wood. 
And when it comes to disposing of old sneakers or clothing, consider giving them as donations.
Purchase sustainable gear. Be it yoga mats, resistance bands, or foam rollers, try to purchase gear made from natural or more sustainable products. For example, natural rubber yoga mats and cork yoga blocks are great alternatives to their petroleum-derived counterparts.
"It is also important to make sure the company that you are purchasing your equipment from has sustainable practices. For example, at JadeYoga, we plant a tree for every mat we sell," says Kaitlyn Evans, Communications and Sustainability Coordinator at JadeYoga.
At Fitbit, we are committed to being kind to the planet and have aligned with Google's hardware sustainability commitments, including:
100 percent of shipments to and from our customers in 2021 are carbon neutral.
Starting from 2022, products Fitbit launches will always contain recycled materials.
All of our manufacturing facilities will be Zero Waste to Landfill certified by 2022. 
Use sustainable cleaning products. Not only is it better for our planet, but using sustainable cleaning products to clean your gear and activewear is better for your overall health. 
"Our skin is an organ," says Chubuklieva. "We breathe not only through our nose and mouth but through our skin. Whatever we wear (clothes, creams, perfumes, oils)—all is absorbed by our skin." So whatever cleaning products we use, all of it makes an impact on the environment and our overall health.
Implement sustainable practices to your meal prep. Your diet is a big part of your physical fitness and can also be a great place to implement some sustainability. For example, meal prepping and eating leftovers can help cut down on food waste, eating local lowers your carbon footprint and helps support your local economy, and cutting down on meat consumption can all have an impact.
"It's one of the biggest contributors to climate change," says Chubuklieva. "Choose grass fed beef. If you have a kitchen garden, try growing your produce. It's fun, emotionally rewarding, great for you and the planet."
The bottom line? Implementing even just one of these sustainability tweaks to your exercise routine can have a big and positive impact. "The main thing would be to not be scared to make a little change today," says Chubuklieva. "Just to take that first step in whatever it is. It really is easy and will provide lots of benefits to you, your health, and the planet."
The post 7 Tips to Make Your Workout Routine More Sustainable appeared first on Fitbit Blog.