Easy Mediterranean Lunch Recipes
Wondering what to make for lunch? Well, I've got healthy Mediterranean lunch ideas for you. The Mediterranean diet focuses on fresh produce that keeps you healthy without limiting your choices. Here are a few easy yet delicious recipes, you can pack these for your lunch at work or enjoy them at home.
Creamy Mediterranean Chicken
With this chicken dish, your entire kitchen is going to smell like Italy. Let's whip up a delicious, creamy chicken for our Mediterranean lunch. You are going to love it. Ingredients you need are all just so simple yet they come together to create a beautiful dish.
Ingredients
Chicken thighs
Cream
Cauliflower rice
Chicken stock
Parmesan cheese
Herbs & spices
Know that just how easy it is to customize these recipes. You can swap out the chicken thighs for some chicken breasts, or maybe even some shrimp. You can swap out the heavy cream for some light coconut milk, you can swap out the cauliflower rice with some orzo or some brown rice. And here is my favourite step, blooming the herbs.
Instructions
The first thing we're gonna do is season up the chicken thighs. Even though this recipe is gonna be swimming in a creamy sauce, you still wanna add a little bit of sea salt and pepper to the thighs. After that, we're gonna sear them in the pan for about three to four minutes, get a nice deep rich sear in there and it also helps to flavour the oil in the pan. Toss in some garlic and some aromatic herbs. So after the spices have been blooming for about two to three minutes and it's super fragrant, then reduce the heat just a little bit and pour in some chicken stock. Reduce it down and add in some sun-dried tomatoes and the flavours will begin to come together. After that, add in some heavy cream. Gently stir it and really monitor the heat here. We have the heat too high, it's gonna evaporate all of the creamy goodness and when it's too low, it's not going to melt together properly.
This dish you can get in and out of the kitchen in less than 30 minutes. Once it simmers for about one or two minutes, then add in the cheesy goodness. Cause everybody loves cheese. You're gonna continue stirring until the cheese has melted properly and then nestle the chicken thighs back into the creamy sauce. Then take a spoon and drizzle some of the sauce on top of the chicken thighs, and then add that entire skillet to the oven to bake for 15 minutes. And after 15 minutes, take it out of the oven, and then finish it off with some fresh parsley. Steam up some cauliflower rice, put those chicken thighs right on top, along with that creamy sauce, and enjoy this goodness.
Baked White Fish for Mediterranean Lunch
Are you looking for a healthy delicious and quick Mediterranean lunch? I have just one for you. It's a Mediterranean Baked White Fish recipe with lemon, tomato and olives. It's absolutely delicious comes together in about 20 minutes, let's learn how!
Ingredients
Fish
Olive oil
Garlic
Lemon
Olives
Fresh thyme
Minced onion
Cherry tomatoes
Salt and pepper
Instructions
Let's get to it. Start with about a pound and a half of white fish. That means anything like a cod filet or a halibut will work here. Even sea bass if you have it filet. We're gonna give it a quick seasoning of salt and pepper. Kosher salt or whatever you like and a sprinkle of ground black pepper. Then move it over to a tray or a baking dish and add a little bit of extra virgin olive oil on the bottom. Now flip it over, season it on the other side as well. Pre-heat the oven to about 425 degrees. This will bake the fish super quick but Maybe add a lovely topping to go on top of it something like cherry tomatoes, some olives.
Now sprinkle a good tablespoon of fresh thyme, some minced onion, about five garlic cloves. Oh yes, this is gonna be so tasty. Two teaspoons of oregano and still just a tiny pinch of salt and a little bit of black pepper. Bring this party together with a drizzle of extra virgin olive oil mix it all up. Now get back to your fish, cup and squeeze a good half a lemon right on top of the fish. It's ready for the oven now. Bake it for 15-20 minutes and there you go a gorgeous piece of fish is ready for your lunch.
Greek Shrimp with Tomato Sauce
So it's a Greek shrimp recipe with tomato and feta. Now this recipe is unlike any shrimp recipe. I promise you it is the best shrimp dish that you can enjoy for an indulgent Mediterranean lunch.
Ingredients
Shrimp
Oregano
Garlic
Onion
Tomato
Olive oil
Lemon juice
Herbs & spices
Instructions
So let's start by flavouring the shrimp a little bit. Hit it up with some salt and pepper. Just a little bit of the oregano. A little bit of dill. If you don't mind the crushed red pepper flakes, then do some of that. A bit of minced garlic, maybe half a teaspoon, some good extra virgin olive oil. It will give the shrimp a lot of flavours right away. Leave that for a bit just to let all the flavours mix. Let's make tomato sauce in the meanwhile. Heat up some oil in the pan and add chopped onions, cook for a bit and get your tomatoes in the pan along with lemon juice. Add salt, pepper, oregano, dill, crushed red pepper. You're gonna bring it up to a boil, and then let it simmer for about 15 minutes so that all of those flavours can come together. When the sauce is ready, go ahead and add our shrimp right in. So what you wanna do is kind of like submerge the shrimp in the sauce. Add some parsley and mint.
Once you see no more grey, that's your cue that the shrimp is ready. You can add some cheese if you like. A splash of lemon juice to finish the whole deal and this is it serve and enjoy!
Roasted Vegetables for Mediterranean Lunch
This is a really easy recipe to make and just by looking at the ingredients, you can tell it's going to be delicious.
Ingredients
Cherry tomatoes
Peppers
Red onions
Garlic cloves
Olive oil
Black pepper
Instructions
You will need 12 cherry tomatoes 3 peppers now you'll need red yellow and green 2 red onions 2 garlic cloves, 30 millilitres of olive oil and finally some black pepper grab yourself an ovenproof ditch a one that's big enough to hold all of your vegetables peel and all chop your veggies and place them in the dish & dice your peppers slice them up now you want to put this in the oven for 35 to 40 minutes at 180 C and make sure you put it on the middle shelf and about halfway through giving this one a stir. It's low in calories and enriched with nutrients.
Kidney bean salad
If you have a humble can of kidney beans in your pantry you can give it the Mediterranean makeover. This salad is refreshing and low in calories. kidney beans are also good for weight loss.
Ingredients
Kidney Beans
Cucumbers
Tomatoes
Cilantro
Lemon
Red onions
Dijon mustard
Olive oil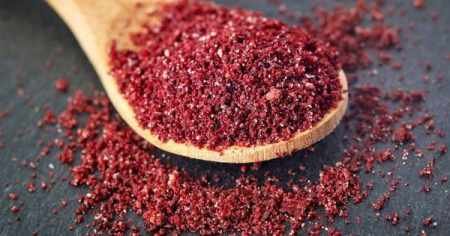 Instructions
Wash and drain your kidney beans nicely and add them to a dry bowl add a few of your favourite things to give it texture and flavour. Maybe start with some cucumbers. You can use English cucumbers if you like the ones that are seedless, they're also a little bit sweeter and the skins on them are not as tough. But you can use any cucumber that you like. Next, add any red tomatoes that you like. Now add a big bunch of cilantro if you don't like cilantro as much you can use any other herb that you like such as mint or parsley. So start by taking off some of the stems. Then bunch it up and chop like a pro. A big bunch of cilantro goes right in here.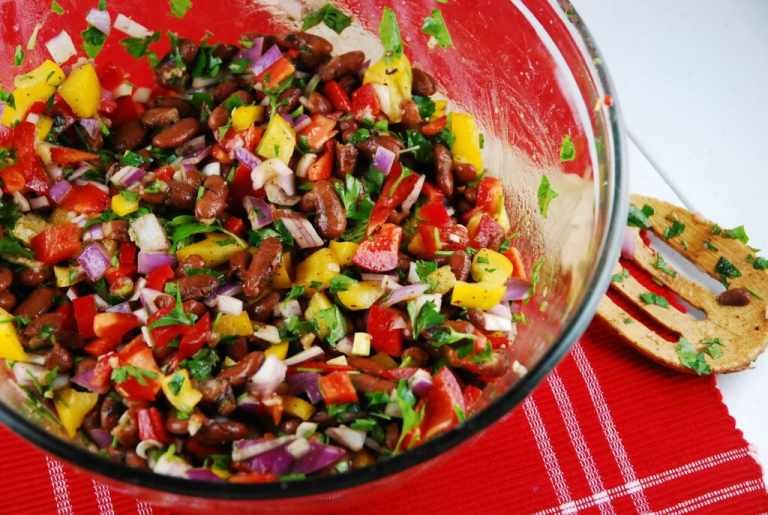 Now add a good cup of red onions in here and put it together with Dijon vinaigrette. You guys, this is what pulls this kidney bean salad together and makes it exceptionally tasty. This dressing is super simple. So all you need in here is a little bit of lemon juice and some extra virgin olive oil you are absolutely gonna love the depth it adds. Add about three or four tablespoons of olive oil. And of course, the star ingredient is Dijon mustard so put maybe a teaspoon of that. You can play with these amounts however you guys like. So if you want more mustard, more lemon, you can play with that however you like. Add a little bit of garlic.
The post Easy Mediterranean Lunch Recipes first appeared on Food Life Book.
The post Easy Mediterranean Lunch Recipes appeared first on Food Life Book.