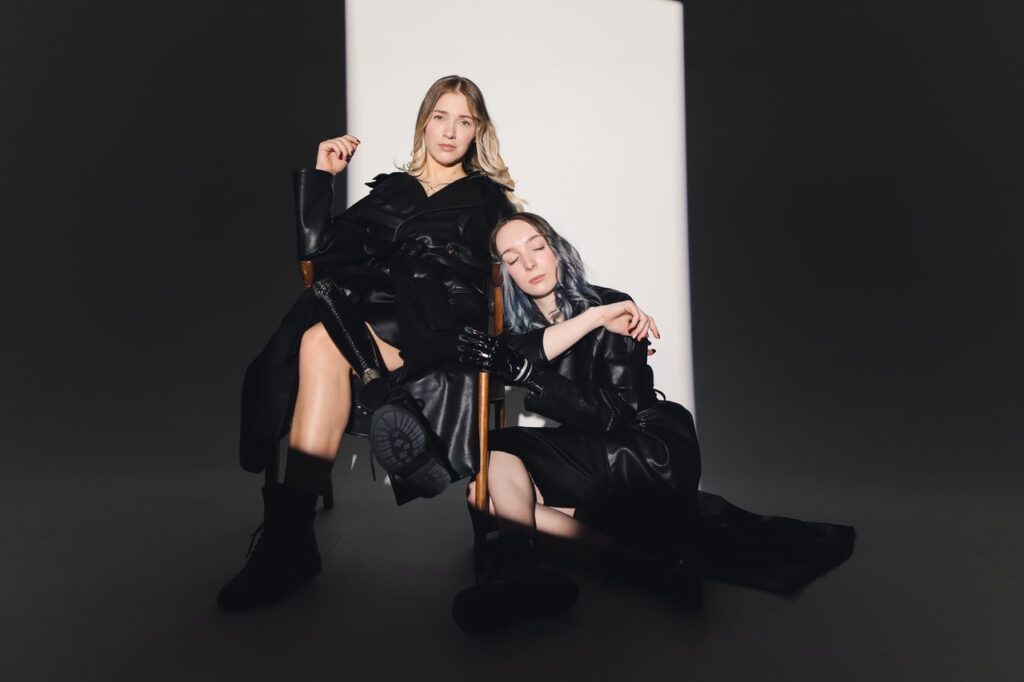 Top 10 Beauty Trends That Rule 2021
The year 2020 changed everything- including our beauty regime. Most of us found ourselves to be quarantined at our home, unable to go to a salon, wearing less makeup, and even giving a new haircut ourselves. Gone are the days when we used to pamper ourselves with luxurious spa treatments, apply bright colored lipsticks, and lash lift. Here are the top 10 new beauty trends in 2021.
We exchanged them with face masks, a DIY skincare routine, and home remedies. Even in 2021, the situation remains to be same, with beauty trends getting adapted to meet the current moment- with bright eyes popping behind the mask, fun nail trends, and much more. We discussed with makeup artists, skin and hair experts to curate a list of top beauty trends that will continue this year.
10 New Beauty Trends in 2021
At-home masks and peels- After having no or little access to visit facialists and dermatologists, it was surprising to see that at-home skin treatments skyrocketed during the past year. According to beauty experts, the same trend is going to continue in 2021 too. In 2020, most of us were stuck at home, without going to spas and salons, and tackling new things like "Maskne" pimples or breakouts. Due to this situation, we saw many people turning to products that let them create a soothing spa-like feel at home with the same expert-level results.
Provided the increased strain tech tools are putting on our necks nowadays, beauty specialists say that they expect a rise in the number of people investing in home remedies and treatments that focus on the neck and jawline area. Yes, you read right! So, be prepared for the popularity of neck masks.
As we spend most of our time seeing devices by keeping our chin down, aesthetic surgeons and dermatologists are reporting a rise in the neck and jaw treatments to handle crepey necks and sagging jawlines. In 2021, this will fall into home-use choices with beauty customers seeking devices and products that deliver exceptional results. Hydrating sheet masks will expand beyond the face to treat the decolletage and neck.
Improved hygiene- This is a popular one among the top 10 new beauty trends in 2021. Sanitizer and hand soap might not fall under the beauty category- but as you may know, where there is a necessity, there is a luxury. Beauty brands have already started entering this space, and they are more extravagant and bougie than ever. Not just the packaging and scents will be upgraded, but according to experts, formulations are set to become more suitable for the skin. Last year was the year of harsh soaps and sanitizer which will change in 2021 as the industry discovers something more useful and less harmful to the skin.
Enhanced blue light safety-  Nowadays, everything is digital. But while the damaging effects of blue light on our skin are no secret, brands are discovering more and more innovative ingredients that can help fight against these effects. With natural ingredients like turmeric, rosa rubiginosa, licochalcone A, and algae, available formulations are becoming cooler as well as effective.
Natural beauty products are rising- These days people are more conscious about what they apply to their bodies. This comes from the fact that so many products in the beauty industry are filled with unwanted chemicals and filler elements.
These elements are less than desired for both the environment as well as the person who uses them. After all, things that are not absorbed by the bodies go back inside the water systems. This is forcing people to have a closer look at what type of products they are using and are the products best for their skin or not. Many don't care, but those people who care are searching for beauty alternatives even though these products may be costly.
Plant-based choices with sustainable packages would come under this category. Some individuals make it a point to just use products that are safe to consume. As an answer to this trend, several businesses have tried a marketing gimmick known as "greenwashing", under which products are labeled as clean, natural, eco-friendly, and green, even if in reality they are not.
Skinimalism- The term was coined by Pinterest to show that low-quality makeup that lets your natural skin shine. Things have been going in that way for a while, but as 2020 saw people wearing less makeup because of masks, this makes more sense than always. Minimalism means we will be choosing a "no-makeup" look.  Instead of a caked-on foundation, highlighter, and concealer, many will use lesser products with lightweight coverage. There will be a focus on the skin that glows after applying makeup, but a larger focus will be on taking proper care of the skin.
Antibacterial haircare- This is another one in the list of top 10 new beauty trends in 2021. Considering that an average individual touches their hair at least 10 times in an hour, it is possibly contaminated with a lot of viruses and bacteria that are invisible. As a solution, several brands have started developing anti-bacterial haircare, hair care products made with antimicrobial disinfecting agents that reduce germs while removing grime and dirt.
Maskne makeup products- Face coverings are going to be a normal thing, at least for a year, making the skin more susceptible to skin irritation. From relaxing face sprays and masks containing zinc oxide to face masks made to eradicate the symptoms of wearing a mask, you are no longer doomed to break out when you go out.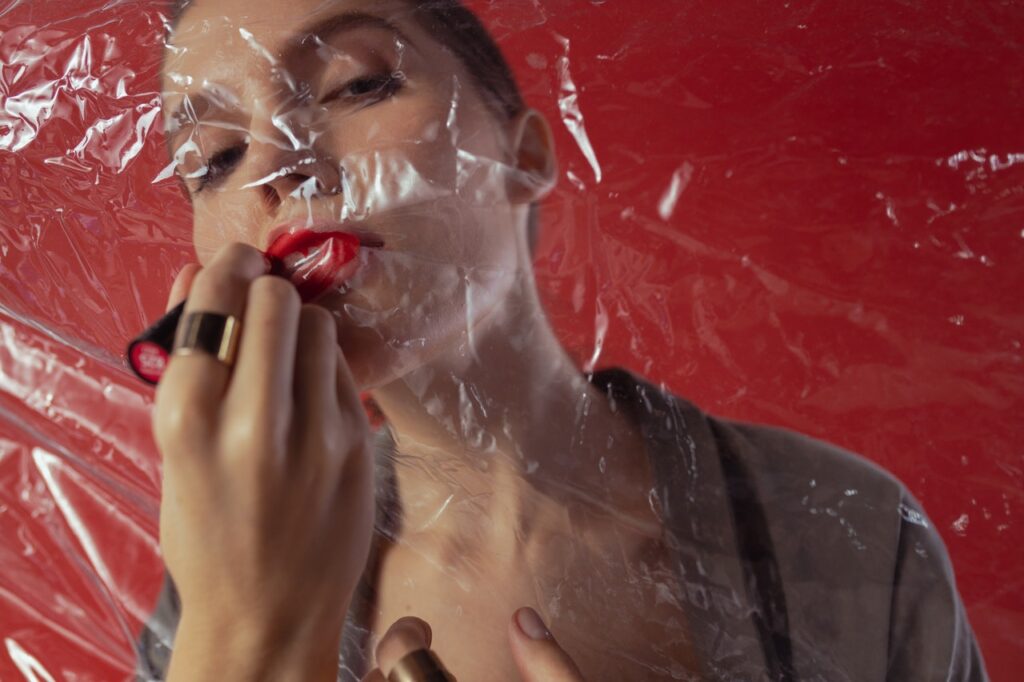 Mask-friendly makeup- Masks are currently a common thing in many parts of the world, so makeup lovers are forced to buy mask-friendly makeup products. As masks cover most of our face parts from the nose downwards, this allows eyelashes, eyes, and eyebrows to shine. Makeup products like eyebrow makeup, eyeshadow, concealers, mascara, and eyelashes are available in handy.
Liquid lipstick is becoming a favorite as it is less likely to smudge than regular and lipsticks. This way, people can wear their masks on and off without worrying about ruining their makeup. Using transfer-free makeup products can help to keep your masks clean.
Cosmetic processes for "Zoom Face"- Continuous staring at ourselves while attending video calls has taken a toll on our faces. We are not just talking about Zoom fatigue- issues related to Zoom face are also rising. Nowadays, more and more people are looking for cosmetic processes that address facial issues like eye bags, forehead wrinkles, and crow's feet. Many are going for different eye area treatments, the most common being lower eyelid blepharoplasty to minimize the appearance of under-eye bags.
Probiotic Skincare- Prebiotics and Probiotics are two catchphrases you have possibly read on everything from beverages and yogurt to several beauty products. Probiotics are yeats and live bacteria that help with gut health. As far as skincare is concerned, they are known to calm your skin and enhance the growth of good bacteria that flourishes your skin. Many beauty brands have caught on the trend of probiotics and now providing lots of makeup products that are filled with good bacteria.
Curtain Bangs- Bangs are also one of the popular beauty trends, but specific style is mainly trendy and will possibly be somewhere around for a few months. This is a popular style of 1970 which has now made a comeback. It features long bangs split in the middle, so they set up your face like curtains. As far as this hairstyle goes, this style requires less maintenance, as they are on the long side. They are easy to style and maintain.