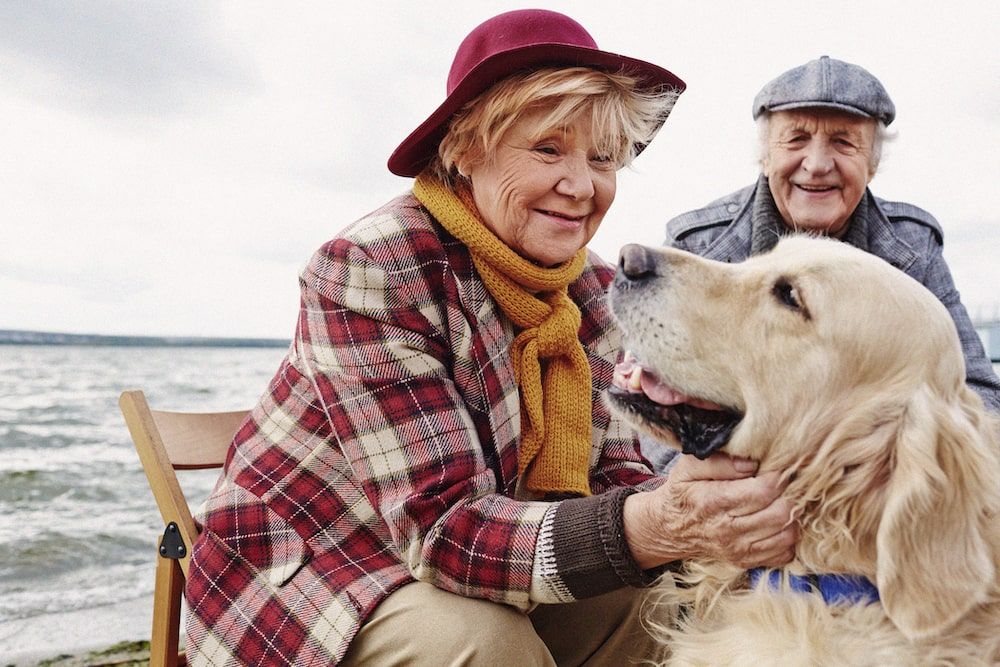 60 positive mental health stories from the past five years
It's hard to see progress when you're in the middle of it, but often, when you look back, you'll see you've come a lot further than you think. When it comes to the evolution of mental health support, attitudes, and stigma, there's still a long way to go, but that doesn't mean we shouldn't celebrate the positive steps already taken.
Here, as Happiful reaches its milestone fifth anniversary, we're looking back over the past five years to recognise and appreciate the biggest moments and good news in mental health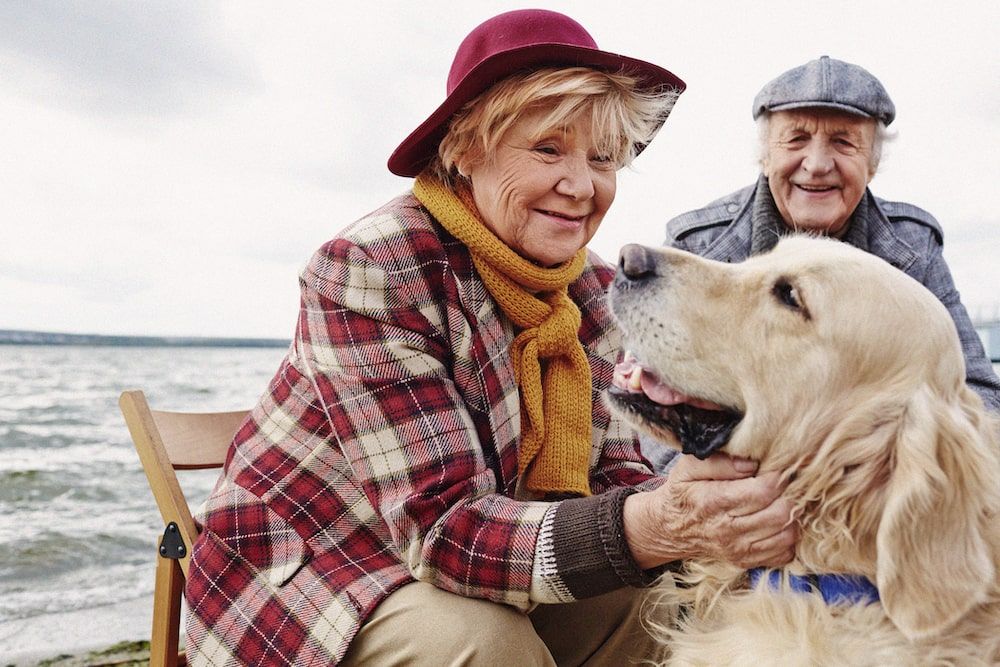 1.Happiful magazine launched on International Day of Happiness, 20 March 2017, bringing conversations around mental health and wellbeing into a mainstream format, and starting a community voicing support and encouragement for those experiencing mental illness.
The Mind Over Marathon team ran the London Marathon in April 2017, in aid of Heads Together.

Time to Change created a five-year campaign called 'In your mate's corner', aiming to encourage men to be there for each other.

The first Neurodiversity Celebration Week was launched.

Lloyds Banking Group voted for Mental Health UK to be their chosen charity partner in 2017, and collectively raised more than £6.5 million.

In April 2018, the UK government introduced the Soft Drinks Industry Levy (AKA the soft drinks sugar tax), to encourage manufacturers to reduce sugars in their products.

With the aim of addressing the potential harm of alcohol, and the availability of cheap products which could feed addiction, Scotland introduced the 'minimum unit pricing' policy for alcoholic drinks, meaning a unit of alcohol cannot be sold for less than 50p.

Two friends broke the record for the world's longest hug, at an incredible 36 hours, 36 minutes, and 36 seconds, and raised more than £7,000 for mental health charity Mind in the process!
Charity Student Minds created the University Mental Health Charter, encouraging higher education establishments to sign up and be held accountable for meeting certain mental health and wellbeing standards.

The World Health Organisation (WHO) officially recognised gaming disorder as a mental illness.

The UK became the first country to appoint a loneliness minister.

The Mental Health Units (Use of Force) Act, also known as Seni's Law, was passed into law, requiring mental health facilities to actively take steps to reduce the use of force against patients.

**Sex addiction is recognised as a mental health condition **by WHO.

To address gambling addiction, the government reduced the maximum stake on Fixed Odds Betting Terminals from £100 to £2.

The Small Talk Saves Lives campaign from Samaritans, in partnership with Network Rail and the British Transport Police, relaunched in December 2018, asking the public to start a conversation with someone who seems to be struggling, as it could save a life.

NHS England introduced mental health checks and support for both new and expectant fathers, to prevent them from suffering in silence.

Happiful's podcast, 'I am I have.' launched in January 2019, and now has more than 100 episodes, and now has more than 100 episodes, with guests including Joe Wicks, Fearne Cotton, and David Harewood.

A record breaking [Instagram egg](http://www.instagram.com/world_record_egg/) challenged the world to make it the most liked post, and succeeded with 52 million 'likes'. It then turned out that this was a successful mental health campaign, as the egg began to crack, demonstrating the pressures of social media.
View this post on Instagram

A post shared by Egg Gang 🌎 (@world_record_egg)
Transport for London banned adverts for foods high in fat, salt, and sugar.

Game of Thrones star Sophie Turner spoke candidly about depression and therapy, which, in turn, encouraged fans to do the same.

Sunflower lanyards were introduced by transport companies across the UK, to enable passengers with hidden disabilities or conditions to flag to staff that they may need additional assistance on their journey. The initiative was then rolled out across Sainsbury's stores, as the first supermarket chain to introduce the concept.

The Voyeurism (Offences) Act 2019 – more commonly known as the 'upskirting law' – was passed, ensuring that offenders will now face up to two years in prison.

In May 2019, the SHOUT helpline was launched, and has supported more than 1,000,000 people.

WHO's global manual of diagnoses got a big update, recognising that transgender health issues will no longer be classified as 'disorders', in a liberating move that acknowledged the outdated previous diagnosis.

Happiful hosted its first ever event, Podfest for Mental Health, with guests including Grace Victory, Deborah James, and Jordan Stephens, and ticket proceeds going to the Mental Health Foundation.

The East Midlands Ambulance Service launched the UK's first dementia-friendly ambulances, which have been adapted to be less confusing or intimidating for patients.

In Psychosis and Me, a raw and honest documentary, actor David Harewood pieces together his experience of a psychotic breakdown.

Looking to support the digital wellbeing of kids, particularly in relation to cyberbullying, the BBC launched its 'Own It' keyboard app, which alerts children when they are writing something negative.

Abortion was decriminalised in Northern Ireland in October 2019.

The free Route4U app launched in Portsmouth, helping direct those using wheelchairs, mobility scooters, or prams, with guidance on the most accessible travel routes.

Christmas for CAMHS volunteers ensured children and teens admitted to Child and Adolescent Mental Health Services (CAMHS) units over the festive period weren't forgotten and received gifts, thanks to public donations.
View this post on Instagram

A post shared by Christmas for CAMHS (@christmasforcamhs)
Seeking mental health support can be daunting, but a 2020 report found that more people than before were reaching out, as 1.69 million people were referred to talking therapies in 2019–2020.

Mental health and physical wellbeing was added to the school curriculum in 2020, alongside relationships education.

The Happiful app was launched, putting the magazine, and access to professional support, in the palm of your hands.

In January 2020, all matches in the FA Cup Third Round were delayed by 60 seconds, as part of a campaign by Heads Up and Every Mind Matters encouraging fans to 'take a minute' for their mental health.

Research revealed that [pets can help prevent suicide in the elderley](http://happiful.com/pets-help-prevent-suicide-amongst-elderly/), creating a sense of purpose and aiding social connections with others.

The University of London created a new 24/7 crisis support helpline to support students, via their peer support network, TalkCampus.

As lockdown began in the UK, Becky Wass, from Cornwall, made downloadable postcards people could leave on neighbours' doorsteps to offer support for those self-isolating.

The 'no fault' divorce law was passed in the UK, set to come into effect in 2022.

ITV launched its Britain Get Talking campaign with the aim of helping families speak openly about mental wellbeing.

In 2020–21, Mind's local teams supported 406,000 people.

Charity CALM launched its 'Covid-19 news blocker', to reduce overwhelm.

By June 2020, more than one million Brits had stopped smoking since the start of the pandemic.

Freddie Flintoff shared his personal, and previously secret, experience of bulimia in a BBC documentary that delved into why eating disorders are so often hidden for men.
In response to the impact of the pandemic, the government announced its £500 million Mental Health Recovery Action Plan.

With young men being one of the most vulnerable mental health groups, Counselling Directory released a promising report showing a 217% increase in young men looking for mental health information in 2020.

In support of Naomi Osaka, meditation app Calm said it would pay the $15,000 fines for any tennis player who didn't participate in press events due to their mental health during the 2021 Grand Slam tournaments.

In 2021, the government in Peru increased their spending in community-based mental health centres by 400%.

American gymnast Simone Biles brought the mental health conversation, and pressures on athletes, to the masses, after stepping away from the competition during the 2021 Tokyo Olympics.

New Zealand passed the Bereavement Leave for Miscarriage Bill in March 2021, which allows parents to take three days' paid leave to grieve.

Scientists develop a blood test to support the diagnosis of mood disorders, such as depression and bipolar disorder.

Dr Alex George was appointed youth mental health ambassador for the UK government.

By June 2021, MHFA trained 130,000+ people in mental health skills, including more than 77,000 Mental Health First Aiders, since the start of the pandemic.

NICE created the first guideline in 12 years to support the treatment of depression in adults, focusing on a 'menu' of options, to give patients more choice.

In 2022, all French citizens who earn below a certain amount will be able to access therapy for free.

The NHS launched a star-studded mental health campaign, set to The Beatles' song 'Help!', to inspire more people to reach out and seek help.
Youth mental health charity Beyond co-produced the UK's first mental health festival for schools.

Fife council partnered with Barnardo's, Includem, and Togetherall to create the 'Our Minds Matter' approach to introduce new mental health services for children and families in the community. This includes an anonymous digital platform for peer-to-peer support and access to trained professionals 24/7.

Wildlife campaigners fight for the legal right of everyone in the UK to have access to nature.
🌟
60. Changes to the UK's Health Bill mean that the definition of 'health' will now officially include mental health.